Job was saved successfully.
Job was removed from Saved Jobs.
Material Handler - Forklift Operator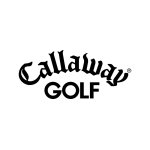 ---
Job Description
Callaway Golf Company is a leader in total performance, premium golf equipment while simultaneously being a great place to work! We are passionate about our performance and push the limits of innovation. We dare to be great while acting with integrity and respect. We stay hungry, yet humble. All while having fun and making golf enjoyable for everyone!
Our company is a blend of experience and diverse backgrounds, and our leaders have a strong history of building and selling successful initiatives. We are working to build a truly groundbreaking company, and we want top-notch people to join us in that mission.
JOB OVERVIEW
Under moderate supervision this position is responsible for the physical or administrative tasks involved in the shipping, picking, packing, manifesting, and distributing of materials.
ROLES AND RESPONSIBILITIES
• Responsible for ensuring a positive customer experience by ensuring correctness of customer orders.
• Packages deliveries with use of a routing guide that was set forth by the Key Account/Strategic/specialty customer.
• Must have working knowledge of order fulfillment specific to, but not limited to, inline pick & pack operations, out-of-line pick operations, bulk pick & pack operations (i.e. strategic, discrete picking, two-step picking)
• Packs international orders and show the ability to create and properly adhere ASN labels and price tickets for specialty customers.
• Ability to pick and pack accessory orders, golf ball orders, club orders, bags and other related shipments.
• Ability to process orders through manifest systems.
• Could be asked to train other employees in pick/pack areas.
• May be asked to perform other tasks (example: making boxes, loading & unloading trucks, special projects and taking corrective action in triage).
• Performs material handling duties in any area assigned.
• Must correctly execute pick moves via RF to ensure correctness and accuracy of customer orders.
• Interacts with Inventory Control to report variances, and conduct variance research accordingly.
• Assist in cycle count process as directed.
• Responsible for ensuring compliance with material handling processes and procedures that drives inventory control compliance.
• Execution of material receipts and storage of all types (golf balls, sets, soft goods, shipping material etc.).
• Maintain storage locations on non-WMS environment (i.e. whs. 90, 95, ….).
• Maintain storage locations on WMS environment (whs.180, …).
• Maintain accurate inventory of daily shipping material.
• Assist with the delivery refusal process.
• Must use the SAP computer program to identify the receipt of all materials coming into the company, assure that the quantities and quality of such materials are as ordered, and disburse materials to either storage locations. Unpacks and checks goods received against purchase orders or invoices, maintains records of received goods (using computer), rejecting unsatisfactory items where necessary.
• Ability to execute basic to moderate SAP transactions.
• Ability to run various shipping reports in SAP.
• Should be able to participate in special projects assigned including MDO, 5s, Kaizen, and Continuous Improvement Process.
• Actively communicates with Sr. Material Handler, Distribution Lead and Distribution Supervisor on any issues.
• Identifies safety issues by notifying the effected Material Handler, Distribution Lead and Distribution Supervisor.
• Works as part of a team to achieve common goals.
• Works in a safe and efficient manner adhering to all safety rules, procedures, and housekeeping standards.
• Maintains a level of attendance and punctuality that meets Company standards.
• Lifts heavy items (up to 60 pounds).
• May be required to drive company vehicles and heavy material handling equipment (MHE). Note: Must maintain proper licenses and/or certifications in order to drive on behalf of the Company or operate heavy MHE (e.g., valid driver's license and/or certification to operate a reach truck, order picker, forklift, etc.)
• May be asked to load freight onto trucks using power equipment.
• Responsible for ensuring that RF equipment and other MHE are in good working order and are properly maintained and stowed.
• Works overtime including weekends as needed, occasionally on short notice.
TECHNICAL COMPETENCIES (Knowledge, Skills & Abilities)
• Ability to have good communication skills both verbal and written.
• Ability to have good organizational skills.
• Requires basic reading, writing, addition, subtraction, multiplication, division, and computer skills in English.
• Must have an understanding of the picking procedures and be able to pick deliveries with 100% accuracy.
• Be able to use the pallet shrink-wrap machine.
• Ability to use a computer keyboard and RF device.
• Must be able to work as part of a team to achieve Distribution Center goals.
• Basic troubleshooting on day-to-day activities.
• Ability to use pallet jack.
• May be required to become certified with Industrial equipment.
EDUCATION AND EXPERIENCE
• High school graduate or GED preferred.
• Must have Lift truck certification.
• Experience in Distribution and Warehouse environment preferred.
• SAP experience preferred.
Callaway Golf is an Equal Opportunity Employer
---
---
Carlsbad
,
California
,
United States
Our Brand Callaway was founded on the bold principle of creating demonstrably superior and pleasingly different golf products. That approach, coupled with a commitment to doing work we are proud of, has catapulted the company to a global leader in golf equipment and services. Creating innovative, high-performance golf equipment is a perpetual challenge. It demands a relentless commitment to be th...
---