Job was saved successfully.
Job was removed from Saved Jobs.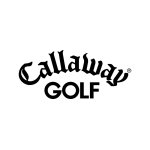 ---
Job Description
ROLES AND RESPONSIBILITIES
Recording raw material usages based material and product type
Staging and sequencing of ingredients for use in the mixing equipment
Using a two-roll mill to post-mix rubber stock as it is discharged from the mixer
Gather and blend and extrude pre-qualification samples of rubber stock for quality test and measurement.
Load, source inspection of slugs
Retrieve slugs from the extrusion process,
Deliver raw materials from conditioning room or storage area to compounding operators when requested
Gather samples and processing them as cores to submit to the quality lab as a part of the blend pre-qualification process
Report robotic/mechanical/electrical/piping problems
Release blended batches for production extrusion
Organize and stage empty totes for extrusion process. Assist milling operator and extrusion operator in miscellaneous tasks where required
Move product from various gates in the manufacturing process
Report production at various gates in the manufacturing product
Operate a fork truck upon receiving a license to operate
Works towards improvements for process efficiencies
Work in a safe manner following all PPE and standardized processes
Perform all other duties as assigned by the Supervisor
TECHNICAL COMPETENCIES (Knowledge, Skills & Abilities)
Must be able to read, write and understand English
Must be able to solve problems and make decisions independently
Ability to be licensed for fork truck operation
Ability to work in a team environment
Basic understanding of math concepts
EDUCATION AND EXPERIENCE
High School Diploma or (GED); or one to three years related experience and/or training in field; or equivalent combination of education and experience
PHYSICAL REQUIREMENTS / WORK ENVIRONMENT (if applicable)
Use of hand dexterity to position core rubber
The employee may be frequently expose to fumes or airborne particles
The employee may be exposed to confined spaces while working on machines
Frequent standing and walking for long periods of time
Frequent stooping, kneeling, crouching and crawling
Occasionally required to lift up to 50lbs
Reasonable accommodations may be made to enable individuals with disabilities to perform the essential functions
DISCLAIMER
This job description indicates in general terms, the type and level of work performed as well as the typical responsibilities of employees in this classification and it may be changed by management at any time. Other duties may also apply. Distribution of this item outside of the Company without an authorized release is a violation of Company policy.
Callaway Golf is an Equal Opportunity Employer
---
---
Carlsbad
,
California
,
United States
Our Brand Callaway was founded on the bold principle of creating demonstrably superior and pleasingly different golf products. That approach, coupled with a commitment to doing work we are proud of, has catapulted the company to a global leader in golf equipment and services. Creating innovative, high-performance golf equipment is a perpetual challenge. It demands a relentless commitment to be th...
---