Job was saved successfully.
Job was removed from Saved Jobs.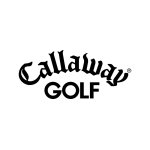 ---
Job Description
Callaway Golf Company is a leader in total performance, premium golf equipment and active lifestyle products while also being a great place to work! We are passionate and push the limits of innovation. We dare to be great while acting with integrity and respect. We stay hungry, yet humble. All while having fun and making golf enjoyable for everyone!
Our company is a blend of experience and diverse backgrounds, and our leaders have a strong history of building and selling successful initiatives. We are working to build a truly groundbreaking company, and we want top-notch people to join us in that mission.
JOB OVERVIEW
The CRM Sr. Analyst is will play a key role in our ongoing multi-phased implementation of SAP CRM C4C sales and Service module. Candidate will work with implementations partners, subject matter experts and product ownership teams to deliver solutions. Candidate will be responsible for requirement gathering, design, configuration, unit and integration testing, of the solutions that is scalable to support our global business needs. Candidate must be hands on as the primary responsibility is to build and maintain SAP C4C sales and Service modules.
ROLES AND RESPONSIBILITIES
The SAP Cloud for Customer Functional Analyst will act as a liaison between the IT department and the business process / system owners to capture business requirements necessary for system changes that meet emerging business and regulatory needs in a collaborative manner.
Perform SAP system analysis, design, configuration and production support activities using SAP's Cloud for Customer (C/4 HANA) system.
Support all phases of the System Development Life-Cycle (SDLC) including analysis, design, development, testing and implementation as well as the generation of required documentation throughout each phase.
Perform SAP system analysis, design, configuration, and production support activities using SAP's Cloud for Customer (C/4 HANA) system.
Demonstrate an understanding of standard SAP processes and business processes affected by the Cloud for Customer system.
Collaborate with business units to understand, identify, and define requirements in alignment with business processes and actively identify & implement improvements.
Collaborate with other SAP Configurators and Developers to support defined requirements.
Participate in troubleshooting incidents reported to IT and assist in identifying root cause of issues.
Support the testing and implementation of scheduled patches released by SAP.
Actively participate in industry communities to continuously expand upon knowledge, identify areas of opportunity and improve the standards and awareness of the company's SAP practices.
Provide C4C training to key user and core team.
Report progress/challenges to Project Manager and senior leadership.
Solves complex problems takes a new perspective using existing solutions.
Works independently with minimal guidance.
Experience in integrations with SAP and non-SAP systems using SOAP and ODATA web services.
TECHNICAL COMPETENCIES (Knowledge, Skills & Abilities)
Most recent experience in C4C implementation or one of the SAP Cloud application implementations using AGILE / SAP ACTIVATE methodology.
Experience of working C4C/CRM support engagement and understanding of support delivery model, reporting and governance.
Expert knowledge in SAP Sales Cloud covering following areas:
Account & Contact Management
Lead and opportunity management
Activity & Task management
Quotation management
Sales Pipeline and Forecasting
External pricing
Mobile Sales (online and offline)
Expert knowledge in SAP Service Cloud covering following areas:
Agent desktop/Live activity pane
E-mail, CTI integration
Service Ticket Management
Installed based, Installation Point
Mobile Service (online and offline
Experience in C4C Mash-up, Reports/Dashboards, KUT, Workflow/action.
Experience in C4C UI configurations like Work Centers, Business Roles, Access Restrictions, UI Switch.
Hands on exposure in SAP C4C integration, communication system/arrangement, code list mapping, OData services, user management and Message monitoring.
C4C roles and authorization.
EDUCATION AND EXPERIENCE
Bachelor's degree in Engineering, Marketing, Business Administration, or related field, or equivalent work experience.
Minimum 5 years of experience showing any leading CRM application system such as Sales force Commerce and/or SAP CRM.
Minimum 2 years of Experience SAP C4C.
Experience in SAP C4C sales and Service module.
Experience working in the fashion industry a plus.
SAP certification in any modules or technical areas of C4C a plus.
Extensive experience managing and sourcing 3rd party service providers, partners, and consultants.
Ability to think critically, thoroughly and analytically when resolving technically complex problems.
Ability to juggle multiple projects, prioritize and meet deadlines.
Record of delivering best-of-breed web experiences for desktop, tablet, and mobile web. Mobile app experience is a plus.
Callaway Golf is an Equal Opportunity Employer.
#LI-EH1
---
---
Carlsbad
,
California
,
United States
Our Brand Callaway was founded on the bold principle of creating demonstrably superior and pleasingly different golf products. That approach, coupled with a commitment to doing work we are proud of, has catapulted the company to a global leader in golf equipment and services. Creating innovative, high-performance golf equipment is a perpetual challenge. It demands a relentless commitment to be th...
---