Job was saved successfully.
Job was removed from Saved Jobs.
F & E - Facilities and Engineering Maintenance Technician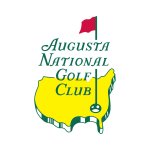 ---
Job Description
The primary responsibility of the Facilities and Engineering Maintenance Technician is to work with the Director of Facilities and Engineering, Manager of Facilities and Engineering, the General Maintenance Supervisor, the department maintenance team, and other departments as needed to ensure that all facilities, equipment, and utilities under the Club's ownership operate in a safe and functional manner while maintaining the strict confidentiality of all Club business.
Essential Functions of the Job
Utilize specialized skills to perform select preventive and corrective maintenance activities on all buildings, hardscape, utilities, and equipment on the Club properties.
Works to ensure proper operation of all building systems including, electrical, plumbing, HVAC, and other services. Has the required skill sets to safely troubleshoot and repair these services as required.
Performs the monthly inspection, maintenance, repair, installation, and alteration of all facilities and systems. Utilizes a broad base of trade skills and knowledge in such areas as carpentry, plumbing, electrical, painting, roofing, HVAC, and DDC controls in such assignments.
Completes assigned work orders on a timely basis.
Responsible for the direction and management of outside contractors who perform specialized services for ANGC.
Procures estimates for services and materials for the completion of repairs. Once approved releases orders for these goods and services.
Conducts routine maintenance inspections of all facilities and equipment to ensure proper condition and operation.
Under management direction, has decision-making authority and independence in routine responsibility.
Responds to emergency or urgent situations as required.
Assists with the preparation and support of all Club and Member events as required.
Performs numerous tasks and services related to the preparation and decommissioning of the Masters Tournament and other events, as directed by management.
Other Duties and Responsibilities
Operates equipment properly according to safety procedures and notifies management of equipment malfunctions, necessary repairs, and preventive maintenance.
Operates shop equipment and hand tools in accordance with safety regulations.
Performs equipment diagnostics using electrical and mechanical test equipment.
Performs all other duties deemed by management to be an integral part of the job.
Qualifications (required unless stated otherwise):
Skills/Knowledge/Attributes:
Knowledge of repair, maintenance, and general construction
General repair and troubleshooting-level knowledge of carpentry, painting, electrical, HVAC, plumbing, DDC Controls, and other systems
Effective verbal communication skills
High attention to detail
Demonstrated ability to multi-task and prioritize many different projects and workload
Highly motivated and able to work independently or as part of a team
Ability to work proactively
Basic math Skills
Basic computer proficiency and knowledge of CMMS and MS-Windows
Experience/Education:
Four (4) years experience in a single construction trade along with 2 years in any other related trades
High school diploma or equivalent
Technical or Trade School Degree preferred (with a focus in Maintenance or Construction field)
Required License(s):
Possess a valid driver's license and/or successfully complete the Club's internal motor vehicle training program
Preferred License(s)/Certification:
Possess EPA Refrigerant Certification
Work Environment
The work environment characteristics described herein are representative of those an employee encounters while performing the essential functions of this job. Reasonable accommodations may be made to enable individuals with disabilities to perform the essential functions. Work for this position is usually performed in a climate-controlled environment. However, the employee may be required to work outside in extreme heat, cold, rain, wind or inclement weather as the demands of the position so dictate. Equipment used includes, but is not limited to: various saws, hammers, hand tools, and electrical or mechanical equipment. Safety equipment includes, but is not limited to: safety glasses, hearing protection, gloves, safety harness, steel toe shoes, hard hat, and back support belts.
Physical Demands
The physical demands described herein are representative of those that must be met by an employee to successfully perform the essential functions of this job. Reasonable accommodations may be made to enable individuals with disabilities to perform the essential functions. While performing the duties of this job, the employee is frequently required to lift up to 50 pounds and frequently required to talk and/or hear. The employee is occasionally required to drive a golf cart or utility vehicle. The employee is constantly required to use arms, hands, and fingers to handle or lift items. The employee is constantly required to stand and walk, climb or balance and stoop, kneel, crouch, or reach with hands and arms. The employee is also required to have visual acuity to perform an activity such as but not limited to: preparing and analyzing data and figures, visual inspection involving property maintenance, hazards, and safety violations, and/or operation of machines (including inspection).
Must be available for a varying full-time work schedule to include weekends, holidays, and overtime as required.
---
---
Augusta
,
Georgia
,
United States
ANGC Careers At Augusta National Golf Club, our employees are our most valuable resource in delivering an unparalleled experience for our Members, guests, players, and patrons. We are committed to providing: Competitive total rewards programs that attract, motivate, and retain employees; Superior work environments and resources that enable employees to perform their best and succeed; and E...
---