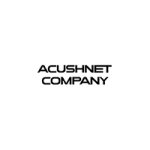 Acushnet Company
Acushnet Company
Fairhaven

,

Massachusetts

,

United States
Fairhaven

,

Massachusetts

,

United States
Company Information
About

Acushnet Company




Acushnet Company was founded in 1910 as a partnership named Peabody, Young & Weeks, but quickly changed its name to the Acushnet Process Company after the town of Acushnet, MA and the process of designating the Guayule shrub's sap to make rubber. The company was originally in the business of processing rubber for sale to various businesses, including the tire industry. The company name was changed to the Acushnet Company in the 1960s.

Corporate headquarters was originally located in Acushnet, MA, but was moved subsequently to neighboring New Bedford, and in the early 1990s to Fairhaven, MA. In 1930, the golf division was launched in an attempt to make a better golf ball than those on the market at the time, which frequently had off center cores under the round exterior shell. In 1985, Acushnet acquired FootJoy. The rubber division, which was sold in 1994, continues today as Precix, based in New Bedford.

Acushnet is one of the largest manufacturer of golf equipment in the world. The company has the #1 market share in balls, shoes and gloves on each of the worldwide professional golf tours, as well as in the on and off course golf shops. There are five product lines (balls; clubs; shoes; gloves and accessories) sold under the brand names (Titleist; FootJoy; and Pinnacle). The company sells its products through five primary channels of distribution: on course pro shops ("green grass"); off course golf shops; sporting goods stores; mass merchants; and the corporate custom channel for logo golf balls.