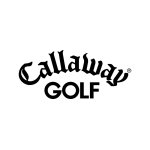 Callaway Golf
Callaway Golf
Carlsbad

,

California

,

United States
Carlsbad

,

California

,

United States
Company Information
Our Brand
Callaway was founded on the bold principle of creating demonstrably superior and pleasingly different golf products. That approach, coupled with a commitment to doing work we are proud of, has catapulted the company to a global leader in golf equipment and services. Creating innovative, high-performance golf equipment is a perpetual challenge. It demands a relentless commitment to be the best. Apply now to be a part of Callaway Golf and the evolving culture of the sports.
Diversity and Inclusion
Our company is a blend of experienced and diverse backgrounds around the world. Callaway is committed to recruiting, developing, and promoting a diverse and inclusive workforce while offering unique opportunities and career paths for our employees.
Since 2019, over half of the new hires and promotions into management level positions within the US across Callaway and its subsidiaries have been women or diverse candidates. Callaway has an ongoing commitment to its Board of Directors to strive to increase the number of women and diverse candidates throughout all levels of management.
Benefits
Callaway Golf achieves excellence in organizational development by encouraging the professional and personal growth of our employees, and we're proud to offer a competitive benefits package. Our commitment to the health and happiness of every employee is demonstrated in the following programs:
Comprehensive medical, prescription drug, dental, and vision insurance for employees
Comprehensive medical, prescription drug, dental, and vision insurance for dependents
Company paid life and AD&D insurance
Company paid Business Travel Accident insurance
Voluntary (employee paid) supplemental life and AD&D insurance for employee, spouse, and children
Company paid short term disability
Company paid long term disability
401(k) pre-tax and Roth employee contributions
401(k) "Catch Up" contributions for employees age 50 and over
401(k) Company Match
Flexible Spending Accounts (health care, dependent care)
Group legal plan, including estate planning services
Employee Assistance Plan (EAP)
Tuition reimbursement
Professional development programs
Concierge services including dry cleaning pick up/drop off and postal center
Substantial product discounts on golf clubs, golf balls, logo clothing and other items
Annual Employee Expo health fair
Qualified transit and parking reimbursement plan
Adoption assistance
Full-service cafeteria
Discount tickets to Southern California attractions
Free parking
Bloodmobile visits
Educational scholarships
Corporate matching charitable giving program
Employee celebrations and events throughout the year
Employee Development and Engagement
Callaway achieves excellence in organizational development by encouraging the professional and personal growth of our employees. We are proud to offer a variety of leadership development and employee development courses, including a tuition reimbursement program for eligible employees. In order to keep a pulse on our ever-important employee engagement, we solicit feedback in a number of ways and offer a variety of employee engagement activities on campus.
Equal Opportunity Employer
Callaway Golf is an Equal Opportunity Employer that does not discriminate on the basis of actual or perceived race, creed, color, religion, alienage or national origin, ancestry, citizenship status, age, disability or handicap, sex, marital status, veteran status, sexual orientation, reproductive health decision-making, gender, gender identity, gender expression, genetic information, arrest record, military and veteran status, pregnancy, childbirth and related medical conditions, or any other characteristic protected by applicable federal, state or local laws. Our management team is dedicated to this policy with respect to recruitment, hiring, placement, promotion, transfer, training, compensation, benefits, employee activities and general treatment during employment. The Company will endeavor to make a reasonable accommodation to the known physical or mental limitations of qualified employees with disabilities unless the accommodation would impose an undue hardship on the operation of our business. The Company is committed to a workplace free of discrimination, harassment and retaliation.
E-Verify
Callaway Golf Company participates in the E-Verify program. E-Verify is an Internet-based system operated by the Department of Homeland Security (DHS) in partnership with the Social Security Administration (SSA) that allows participating employers to electronically verify the employment eligibility of their newly hired employees. E-Verify uses information reported on an employee's Form I-9, employment eligibility verification, to determine the identity and employment eligibility.
Drug Free Workplace
To help ensure a safe, healthy and productive work environment for our employees and others, to protect Company property, and to ensure efficient operations, the Company has adopted a policy of maintaining a workplace free of drugs and alcohol. This includes prohibiting the use of recreational marijuana. The policy applies to all employees and other individuals who perform work for the Company.