Join the Golf Jobs Franchise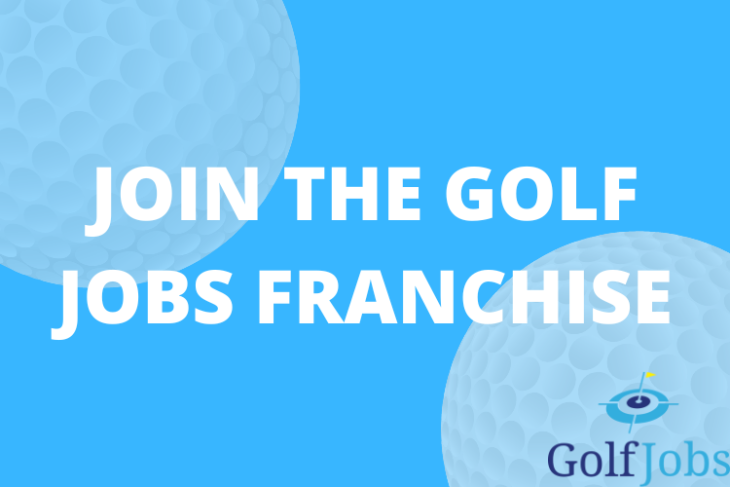 About Golf Jobs
Having played football (soccer) for most of his life in Scotland Darren O'Donnell, Golf Jobs CEO felt he was reaching that point in his 30s and decided he didn't want to hobble about all weekend after a match. Darren was led to a new passion in life, golf, which for most seems to be a natural progression in life. He now eats, sleeps & breathes golf!
Having over 10 years of experience working in the job board/recruitment industry working with brands such as Monster, StepStone (Totaljobs/ Jobsite), Darren looked at how people became involved in the golf industry through education and finding job openings. To his surprise, it seemed like a 'hidden secret' on how you would go about either starting your career in golf or finding relevant job openings.
This led to the birth of Golf Jobs. Darren established Golf Jobs just over 3 years ago now and has created a market-leading job board that has all the functionality you would expect on a modern job board. The site is used by all the leading clubs, brands, and resorts in the global industry, and we can claim the be the #1 global job board for the golf industry. Golf Jobs also offers managed recruitment services in the UK & Ireland to further support employer needs which will open your franchise to further business opportunities.
Golf Jobs has grown from strength to strength in the UK & Ireland with over 15k visits each month to our site just for jobs!
We quickly understood the same business model could now be taken anywhere in the world and give others an opportunity to have their very own Golf Jobs business. We agreed on our Spain & Portugal franchise over a year ago and Carlos Lopez Santiago our franchisee has seen massive success. He has also grown to the business to offer HR services to further his offering in Spain/Portugal. More recently we have agreed on another franchise in New Zealand with our Franchisee Benn, whom we have no doubt will be a success & he will enjoy being part of the Golf Jobs Franchise family.
Franchise Opportunity
The Golf Jobs franchise offers franchisees the opportunity to operate a Golf Jobs franchise in their respective country. This business opportunity will allow the franchisee to sell our suite of services, including advertising on our job board, managed talent campaigns, or recruitment agency services. Clients who use the Golf Jobs site include golf clubs, resorts, influential brands selling equipment and clothing, travel companies, driving ranges, and hospitality. The key to our long-term success is the international aspect of our franchise model. Golf is a global and multi-billion industry and therefore offers enormous opportunities for growth throughout the world.
Our franchise model includes:
Golf Jobs Brand: Our brand is distinctive and has already gained visibility within the golfing sector. Our long-term plan is to continue to grow and become a recognised international leader in golfing jobs.
Jobs Experts: All our candidates have a high degree of professionalism which means our clients know that their potential employees will go through a rigorous recruitment process. We'll make strategic advice and guidance available at all stages of the process.
Golf Jobs Website: We've built the website to be the primary focus of the business. All our activities will be conducted through the golf jobs website. We will continue to invest in the website to ensure that it ranks highly on Google and provides a robust user experience. Franchisees will be provided with support services to access our technical expertise, leaving them to concentrate on managing their business locally.
Franchise Operations Manual: We've created a franchise training programme for all new franchisees. To support this training, we have also created a franchise operations manual that deals with all aspects of the business. Each franchise will be provided with a comprehensive training program that allows them to understand every part of the role. We will continue to update our manual I need to create new working practices, new technology and new systems as and when we developed them.
Ongoing Franchise Support: To ensure that you are successful as a franchisee, we will provide all our franchisees with ongoing support. This Support is designed to allow you to work as effectively as possible. It will include both online and offline guidance, and we'll be in constant touch to watch your business grow.
A Typical Day as a Golf Jobs Franchisee
Speaking to golf clubs, resorts & brands for new business or to account manage your current customer base
Speak to candidates, gathering details for current or future roles to grow your candidate base
Marketing duties, promoting your franchise area across all social media channels. Interact with your local golf industry influencers & employers to expand your network
Network at events, online & anywhere that you can leverage your services to the golf industry
Create partnerships with your local associations within your territory
Manage your finances by sending and managing your invoicing and accounting software
Plan and set goals daily, weekly, monthly, and annually to ensure steady growth
Turn your passion full-time and become your own boss. Join the Golf Jobs team today!
Help us support the world's best golf clubs, resorts, manufacturers, and businesses in their recruitment process and become a vital part of your golf community.
Interested? Find out more HERE.